Announcements & News
SHELTER RESERVATIONS - Tuesday, June 9, 2020
RESERVATIONS FOR 2020 are back open!
We are accepting reservations to be taken at our Village Municipal Services Center, mail in, or online.
Please note that we recommend you practice safe social distancing practices and bring your own sanitizing equipment. We are excited to get things open again this year! Can't wait to see what the rest of 2020 has to offer. Any questions can be directed to our Recreation Director.
Leah Hackmaster
Scrabble Wall Art Workshop - Tuesday, February 18, 2020
JOIN US FOR A CRAFTY NIGHT OUT!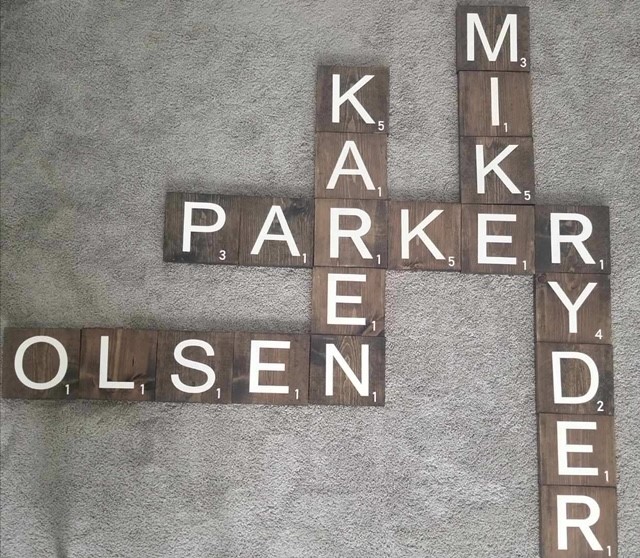 Thursday March 12, 2020 from 6-7:30pm @ Envisions Studio & Art Workshops (2852 School Ln Suamico WI, 54313)
Scrabble Tile Wall Art Workshop is an hour and a half long workshop that allows you to create a customized scrabble word-play piece for your home! This is a perfect class for those who are looking to spruce up their interior design for the spring!
You will get 12 letters with registration, and have the option to purchase more letters for $3 each on the day of.
Movie Matinee - Wednesday, December 18, 2019
Tuesday, February 11
@ 1:00pm at the Municipal Services Center
Join us for free entertainment every second Tuesday of the month. This is open to the

public, residency does not matter, so bring all your friends!
Showing:
"A Dogs Journey"
PG
Starri
ng: Josh Gad, Dennis Quaid, Kathryn Prescott
SENIOR CRIBBAGE TOURNAMENT! - Wednesday, December 18, 2019
2nd Annual Senior Cribbage Tournament
Tuesday January 21 @ Suamico Municipal Services Building
Tournament will start at 11am and go till we have a winner! Must be 50+ to enter.
Every player is guaranteed at least 2 games, the tournament will be ran in double elimination brackets, individual teams. Names will be drawn at random till the first round of brackets are filled. First, Second, and Third place will receive a prize!
Shelter Reservations 2020 - Monday, October 28, 2019
WE HAVE UPDATED OUR SHELTER RESERVATION PRICES!
Please note that Shelter reservations for 2020 open
Friday November 1, 2019.

Please have payment at the time of reservation request.

ONLINE RESERVATIONS WILL OPEN
Monday November 11, 2019!
Suamico Parks and Recreation - Monday, September 16, 2019
Youth Dance - REGISTER TODAY!
Time to get your dance on! Youth dance is now open for ages 3+. We offer Tap/Ballet, Ballet, Jazz/Hip Hop, and Poms! The classes start in October and go till March when we have the recital. More information can be found on the registration form.
$160 per registration - payment must be made at the time of registration.
Registration deadline - Wednesday, November 13
Parks & Recreation News! - Thursday, September 12, 2019
Hello Friends!
This site intended to be your one stop shop for useful information regarding parks, forestry, trails, and recreation in our lovely community. The Recreation Department is working hard to improve, and add events for our community! Hopefully the Recreation and Parks announcement page will allow you to find all upcoming programs, events, and activities.
SENIOR HALOWEEN DINNER AND DANCE - Tuesday October 29, 2019
Come celebrate the fall season, including the Halloween holiday with a social function just for older adults! Every Registration gets you 5 FREE raffle tickets for many awesome raffle baskets!